Kids seem to be glued to their screens these days; here's a way to make your child will fall in love with learning.
Check out Joy's Top Deal with the Curious World: Curious George eLearning App for Kids: 1-Year Subscription for only $19.99 (that's $75 off)! Sit back, relax, and watch your child thrive.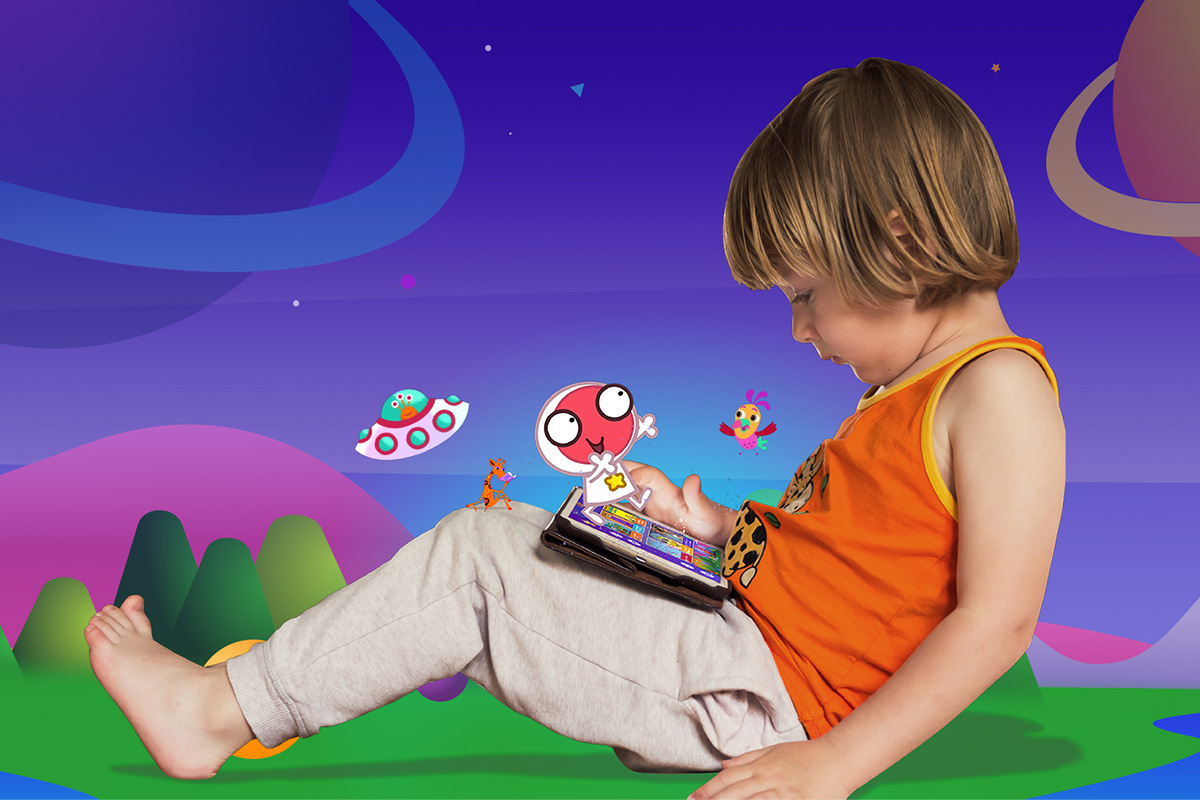 Tired of worrying about the quality of the content your children are consuming? Now you won't have to stress about pre-screening media with Curious World, a Curious George eLearning app for kids!
This award-winning app is meticulously designed for children ages 4-8, with the importance of these key developmental years in mind. The app has reimagined screentime with unique programming that encourages active play outside of the app. If you have a child in this exploratory age range, you know the struggles of keeping them entertained and making sure they're being challenged. Curious World offers academic games, books, and hundreds of live-action shows even parents love! 
Teachers and parents alike appreciate the app's expansive repertoire of activities both on and offscreen. Curious World uses a personalized navigation system to track your child's interest areas. Simply search the app using keywords and click the heart on the thumbnail to save to your favorites. Learning on the app will never become repetitive, as it's updated with new content weekly. Your child will look forward to learning, exploring, and problem-solving as they discover new hobbies, develop life skills, and better understand themselves as they continue to grow.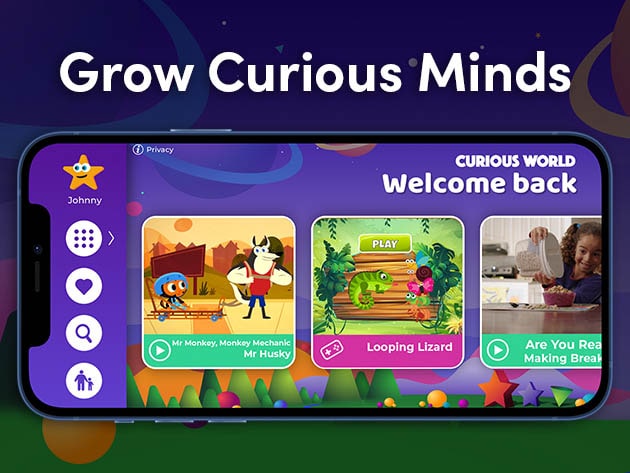 Parents have access to dashboard reports so they can follow along with their child's learning journey and personal growth. Create up to four profiles on one account, so multiple family members can participate at the same time. As a bonus, you'll never worry about interruptions since this content is ad-free! A favorite feature amongst parents is the automatic nighttime setting, where the app switches to more tranquil, curated content between the hours of 6:00 P.M. and 5:30 A.M.
You'll find your children learning lessons beyond those taught in traditional classroom environments and start to see them blossom independently as little human beings. Feed their curiosity and watch them have fun doing it with the Curious World app. 
Prices subject to change.